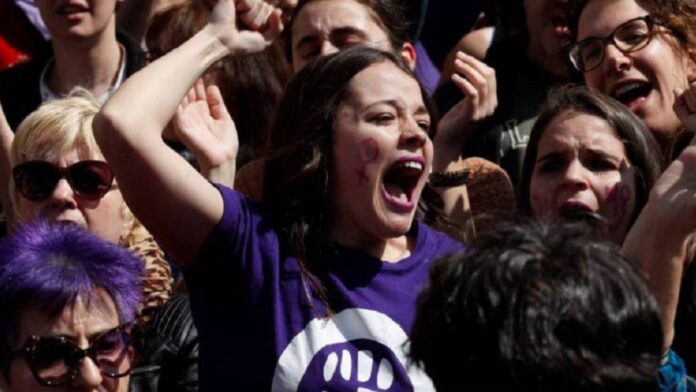 Collectives from Pátzcuaro made a call to participate in the march on the occasion of International Women's Day.
Feminist collectives called for a march in the city of Pátzcuaro, this within the framework of International Women's Day.
The call is for the 8M (March 8) to start the activities at 5:00 p.m. from the Plaza San Francisco in the city of Patzcuaro. They are the Itsï and Hydras groups, who extended the invitation through their social networks to all women.
Invite all the women you love and care about! Bring your scarf, posters, and anything else you want to show off and share.
In addition to commemorating International Women's Day, they seek to raise their voices to demand justice, equality, security and the guarantee of exercising their rights.
They also emphasized the demand for justice for the case of the two women murdered on February 12 in a home in Pátzcuaro, in which mother and daughter lost their lives without knowing anything about the aggressors.
We invite you to join the #8MPATZCUARO march, let's take to the streets to raise our voices and demand justice, equality, security and the guarantee of all our rights.
LET'S GO OUT TO SHOUT FOR SONIA AND CINTHYA!
Another of the scheduled activities is the making of a collective blanket, as well as posters and handkerchiefs, for women who want to join and express their feelings.
Finally, they issued a series of recommendations for all those interested in participating:
Take your cell phone with enough battery.
Carry a bottle of water and a snack in your backpack.
List of trusted contacts and emergency number at hand. (In a sheet or small notebook preferably)
The characteristic purple or green scarf.
Hood or balaclava in case you prefer to remain anonymous.
Face mask and antibacterial gel.
Source: patzcuaronoticias.com