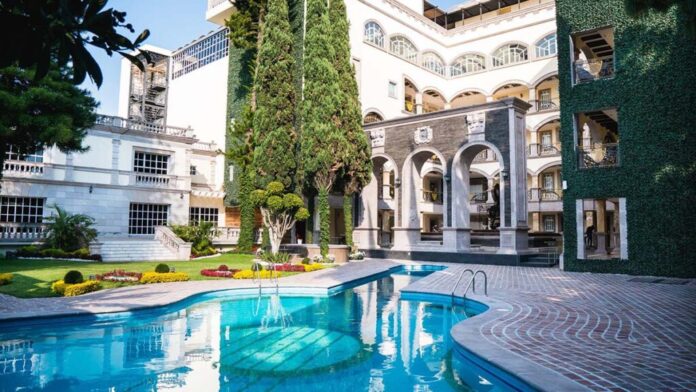 Preferred Hotels & Resorts, the world's largest independent hotel group representing more than 700 hotels, resorts and residences in 80 countries, announces the integration of its newest member, Hotel & Spa Mansión Solís by HOTSSON in Morelia, Michoacán.
The integration of the Hotel & Spa Mansión Solís into its Mexican portfolio is part of its expansion strategy and reaffirms its commitment to the best independent hotels in Mexico. Through its affiliation with Preferred Hotels & Resorts, Hotel & Spa Mansión Solís has access to strategic sales and distribution, marketing, and technology services worldwide. As a leading group in the independent hotel segment, with more than 50 years of history, Preferred's global reach allows leading independent hotels and regional network brands to increase their competitiveness and maintain their 100% Mexican identity.
Hotel & Spa Mansión by Hotsson is now part of its LVX collection which groups together prestigious hotels that have exclusive facilities, personalized service and provide
The opening ceremony was attended by the great host, the Mexican singer-songwriter of Michoacan origin Marco Antonio Solís "El Buki" who has entrusted this precinct that at some point was his residence to HS HOTSSON to be operated as a boutique hotel with high hospitality standards that have positioned the chain with great differentiating factors in the national market.
Hotel & Spa Mansión by Hotsson has 24 luxurious and comfortable suites distributed over 5 levels, including 1 governor suite and 1 presidential suite overlooking the aqueduct. Each suite and its decorative elements achieve an atmosphere of comfort and exclusivity that surprise the visitor with its green areas, the "Tu Dulce y Mi Sal" restaurant, the "Quiéreme" Cafeteria, the "Amor en Silencio" spa and the "Motívate" gym. .
Its sky bar "El Milagrito" surprises you with a view of the hotel's aqueduct and towards the heart of the city of Morelia, its interior fountain shaped like a treble clef, its heated pool at 28 ° degrees with a guitar design, an instrument that always accompanies the famous composer, with the pool bar "More than your friend", as well as an outdoor Jacuzzi, domes, and finishes in quarry, marble and fine woods that balance the environment and provide warmth, both in public areas and in suites and in its multipurpose room for business meetings "Thanks for being here" and room for special events "Viva el AMOR"
The SPA – LOVE IN SILENCE deserves a separate mention because each of the elements of aromatherapy, lighting, music, and of course the professional and certified staff that will manage to renew your state of mind and health through advanced technology applied in each regenerative therapy have been carefully chosen. that makes up the letter of services. Guests can enjoy treatments such as a wine wrap or music therapy.
Its gastronomic offer will highlight a menu with Mexican flavors, also highlighting regional dishes without forgetting the international tastes of travelers, all under the supervision of the chain's Executive Chef, Felipe Gómez.
Its strategic location positions it close to important attractions in the city such as the Historic Center, its Old Quarter, the Fuente de las Tarascas, the Dulce Museum and several more.
Hotel & Spa Mansión guests are now eligible to enroll in the I Prefer rewards program, which accumulates points that are redeemable for reward certificates with cash value and special benefits at Preferred Hotels & Resorts properties around the world.
Source: nitu.mx