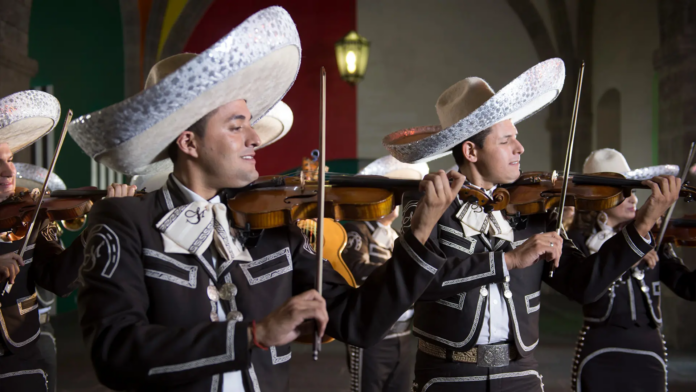 In Mexico, music is part of the identity and history of numerous peoples who, proudly, continue with the work of training creators so that their sound traditions are not lost. Get to know some musical destinations in our country where you can check them out. 
Musical destinations: a great reason to travel
Music is capable of moving even the most reluctant spirit, moving the hardest heart and bringing back the most distant memories of our lives. But music is also capable of shaping the identity of a people and being an undeniable part of its history. In Mexico, these three locations are a good example of our love for music.
To sing with mariachis: Cocula, Jalisco
If you have ever wondered what the origin of the mariachi is, Cocula is a municipality in the Valles de Jalisco Region where this very Mexican tradition began. Initially, mariachi music was used as a tool to spread the Catholic religion among the peoples of the region: they transmitted their doctrine through songs. The musicians of that time were known as " guitarrones del cerro " and later as "mariachis", who also played flutes and drums. Later, instruments such as violins and harps were added until they evolved into the genre we now know.
If you visit Cocula, be sure to go to the Museo de Sitio Cocula es el Mariachi, where you will see instruments, costumes, musical albums and photographs that portray the evolution of this genre. visitjalisco.com.mx
To dance with sones: Tlacotalpan, Veracruz
Considered the Capital of Son Jarocho, this town has known how to promote this rhythm with its beautiful melodies of string instruments. In addition to the jarana, the requinto, the son guitar, the lioness, the tambourine, the donkey's jaw and the marimbol, they are also performed with the zapateado de platform.
This rhythm, whose origins date back to the 18th century, is the product of miscegenation and indigenous, African and European musical expressions. Today, the best time to listen to it is during the National Meeting of Jaraneros and Decimistas, which takes place within the festivities of the Virgen de la Candelaria, between January and February in Tlacotalpan.
In addition to enjoying this rhythmic rhythm, Tlacotalpan will enchant you with its neoclassical-style architecture from the 18th and 19th centuries. Its Historic Center was named Cultural Heritage of Humanity, in addition to which you can take a boat ride on the Papaloapan River and try its cuisine based on fresh fish. veracruz.mx
To enjoy the pirekua: Zacán, Michoacán
Michoacán is full of charming little towns full of cultural treasures. Zacán is one of those towns that, although small, has continued with the indigenous legacy of its ancestors. Among this legacy, the artistic-cultural exhibition that takes place in its auditorium during the month of October, during the Great Festival of the Purépecha Peoples, stands out.
Groups of musicians, pirekuas singers and dancers from all the Purépecha communities parade there. The pirekua is a traditional song resulting from a mixture of African, European and indigenous influences, named Intangible Cultural Heritage of Humanity by UNESCO.
Plan now a visit in October to delight yourself with this indigenous art. michoacan.travel
What did you think of these three enchanting music destinations? Isn't it true that pampering the ear is another great way to travel through Mexico?
Source: foodandtravel.mx