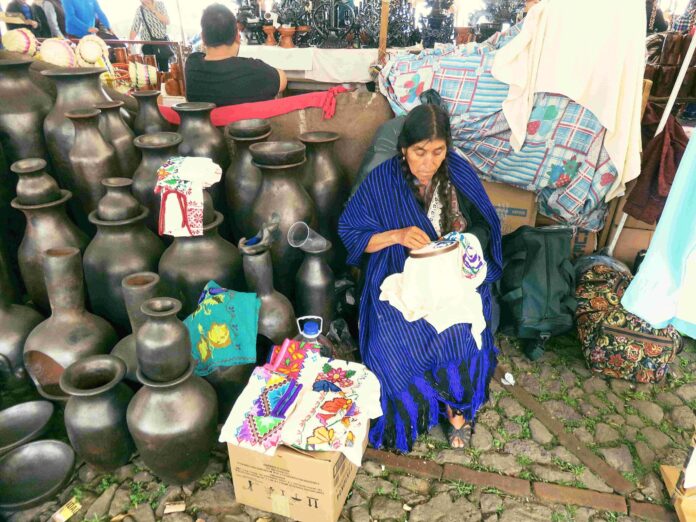 Through social networks, the Instituto del Artesano Michoacano (IAM), announced the launch of the Tianguis Artesanal de Noche de Muertos in Pátzcuaro.
From October 30 to November 7, we can enjoy the Tianguis Artesanal organized by the Instituto del Artesano Michoacano. According to the information, it will be from 10 in the morning when Patzcuarenses and tourists will be able to attend this long-awaited event.
The place will be the usual one, the Vasco de Quiroga square, which will have the participation of 300 exhibiting artisans who will put their best pieces on sale.
Remember to attend with your mask and follow all the recommendations that the authorities determine to avoid the spread of the SARS COV-2 virus.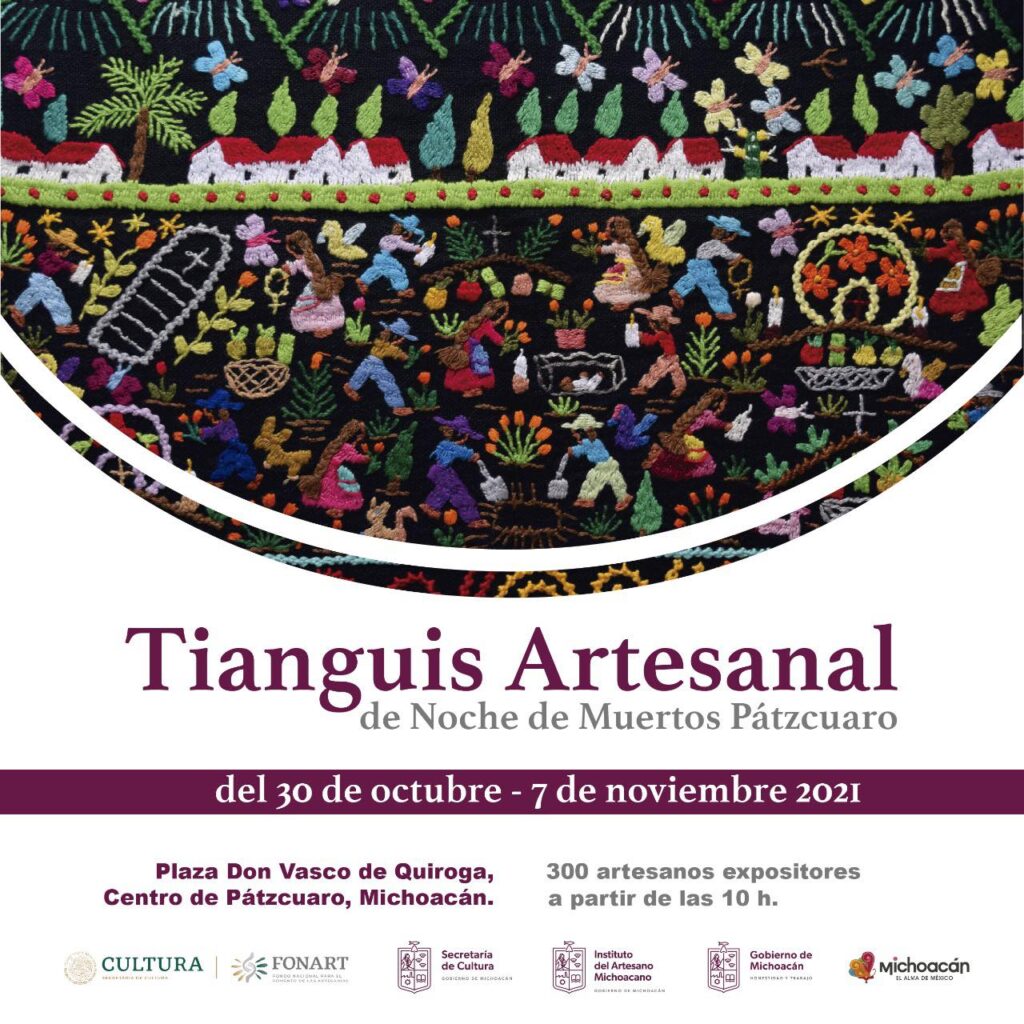 Attend the Night of the Dead in Pátzcuaro! Visit the Tianguis Artesanal and take a piece of Michoacán home.
Instituto del Artesano Michoacano Facebook page click here