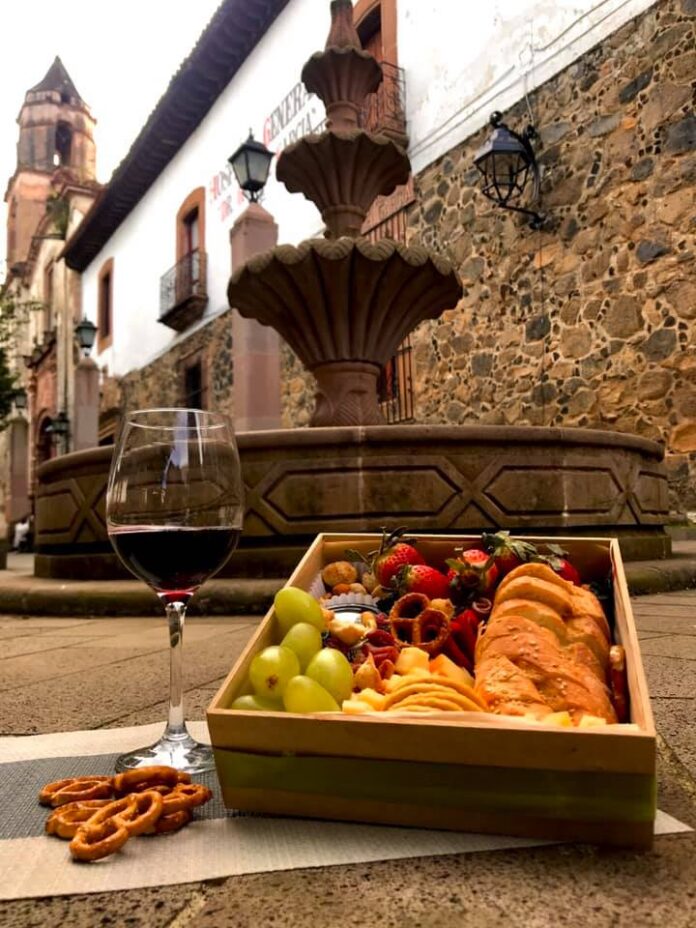 The second edition of the Coffee, Chocolate and Wine Festival returns again to the magical town of Pátzcuaro in November.
The Vasco De Quiroga square will be the venue that will receive more than 100 exhibitors who will participate in this new edition that promises to once again conquer the senses and palates of visitors.
On this occasion, coffee, chocolate and wine lovers will be able to taste and purchase artisan products from exhibitors that will come from all over Mexico such as Querétaro, Aguascalientes, Guanajuato, Puebla, Guerrero, San Luis Potosí, Oaxaca, CDMX, Guerrero, Puebla, Chiapas, Michoacán and many more.
Dates of the Coffee, Chocolate and Wine Festival
The appointment is next November 13 and 14 at 9:00 AM in the heart of Pátzcuaro "La Plaza Vasco De Quiroga".
The festival promotes a cultural and ancestral gastronomic staging where its stars are coffee and cocoa beans, on the other hand, wine has become an element that cannot be missing on the Mexican table, promoting the habit of a healthy life.
It should be noted that access to the festival will be completely free, but special experiences such as exclusive pairings in hotels and restaurants in Pátzcuaro will also be offered for lovers and fans of these products at special prices.
This is how Pátzcuaro and the festival will reactivate the economy and tourism in this new edition full of magical experiences.
Source: patzcuaronoticias.com