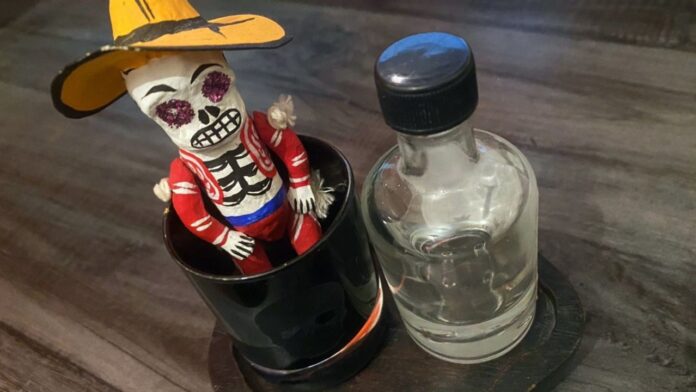 During the Night of the Dead, there will be Prohibition in Pátzcuaro, a place considered the main meeting point for tourists for that date.
The application of the measure of non-sale of alcohol in the magical town will remain during the days 1 and 2 of November.
According to the information, the prohibition on the sale of alcohol is intended to prevent accidents related to intoxicating beverages.
Likewise, it seeks to guarantee the safety of tourists and to attend to a certain extent the health recommendations derived from the pandemic.
It is worth remembering that Pátzcuaro and the municipalities of the lake area is the place where the Night of the Dead celebrations are lived with the greatest fervor.
While, among the main prevention measures, the Governor reiterated:
● Healthy distance, the use of face masks at all times, and antibacterial gel, are actions that have been incorporated into everyday life and that in this celebration will be vital to take care of ourselves.
● Respect the protocols and schedules established for access to tourist sites, which will be carried out under strict sanitary security measures.
● Pay attention to the signs and notices that will offer information of interest, to take care of yourself and others.
● During your stay, avoid sharing objects for personal use, because doing so there is a risk of contagion.
● If someone has any symptoms, go to the nearest Health Center or to the control points located in the lake area of ​​Lake Pátzcuaro.
Source: updatemexico.com, patzcuaronoticias.com