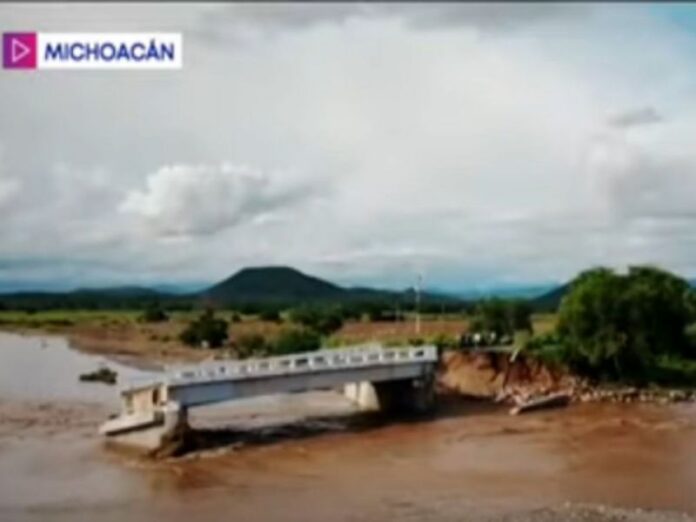 Michoacán.- ' Nora ', the hurricane that hit several states in the country this weekend, also affected producers from Peña de Cupan, Huacana municipality in Michoacán.
The heavy rains that were registered in the state caused the stream that runs through the community to overflow, taking everything in its path.
It is affecting several producers, who grow corn, tomatoes, papaya, and lemons, they took fences, motor pumps, pipes, "said Andrés Lara, a resident of the place.
The overflowing of the stream also affected Anastasio Lara who lost his lemon orchard, as well as his fence.
Another impact left by 'Nora' was the destruction of the Cupuancillo-La Peña highway that connects the community.
We fell off a bridge in the middle of the community. Yesterday, the inhabitants of this community and Zapote were there supporting, said Andrés Lara.
In addition, the current of water destroyed the pipes that supply drinking water to the population.
We made an attempt to repair it, but we couldn't. We have already almost four days that the potable water pipe broke ". It is not the first that the stream overflowed, "it has already happened four times," says Lucio Hernández.
The inhabitants say that every year they are affected during the rainy season, so they ask the authorities to support them.
It is very important that they already put their eyes on this community and help come, that the road comes to these governments that are about to enter, "Andrés Lara stressed. Lara // Inhabitant
For their part, state authorities, through Civil Protection, carry out the damage count.
Source: excelsior.com.mx