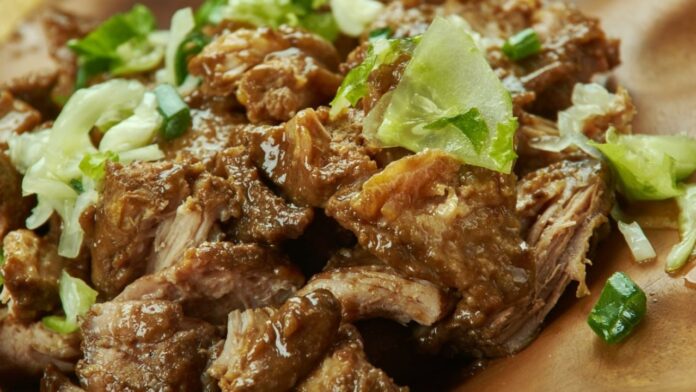 A gift from Michoacán to the world
Carnitas are favorites of Mexican cuisine, of Michoacan origin, it is a gift for all Mexicans and for the world, from tacos, burritos, tortas, etc. They are a good option to taste and satisfy all hunger. That is why today we bring you the recipe for the Michoacán-style carnitas.
Ingredients:
2 kg. Pork leg.
1 orange
½ cola flavored soft drink.
250 gr. Of evaporated milk.
5 cloves of garlic
1 tablespoon of salt.
¼ onion.
Thyme to taste
Oregano to taste
3 bay leaves
500 gr. From lard.
Process.
In a saucepan add the lard, heat, and add the meat for 10 minutes, then add the spices, the orange juice, and the peel, the soda, and the milk.
Let cook, stirring constantly the meat for about 1 hour and a half.
When the meat is soft, remove the meat from the butter, cut it and serve it with some good tortillas
We hope that at your next party, you can now impress your gringo friends and show off your carnitas skills.