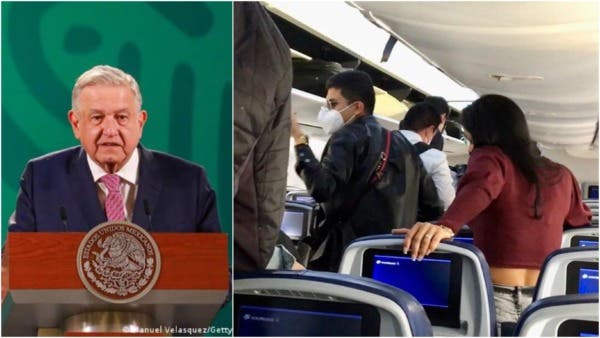 Andrés Manuel López Obrador (AMLO) was verbally attacked by a group of young people after the aircraft landed in Mexico City.
On Sunday afternoon, the Mexican press reported that President Andrés Manuel López Obrador, also known as AMLO, had boarded a commercial flight in Guadalajara to return to Mexico City. And it delivered apparently curious details, such as the president wearing a blue mask or other passengers raising their mobile phones to immortalize the moment.
In this way, AMLO returned to the capital after three days of work in Querétaro and Zacatecas. Together with his work team, the president sat in row 14 and enjoyed the flight, Aeroméxico's 0237. The Boeing 737-800 took off at 2:57 p.m. and at 4:07 p.m., 13 minutes earlier than scheduled, it touched the runway at the Mexico City airport hub.
That's when the problems started. Small, yes, but problems at last. When the passengers in the first rows were getting off the plane, an individual turned to where the political leader was and shouted that he was "a bad president." Then he took his luggage and shouted: "out AMLO!" "¡Que chingue su madre el peje!" and that was not all. When it was time for the president and his team to get off, a group of five passengers began to make a fuss from the last rows.
Every so often there are demonstrations against AMLO, a president who has more than 60 percent popularity, according to different polls.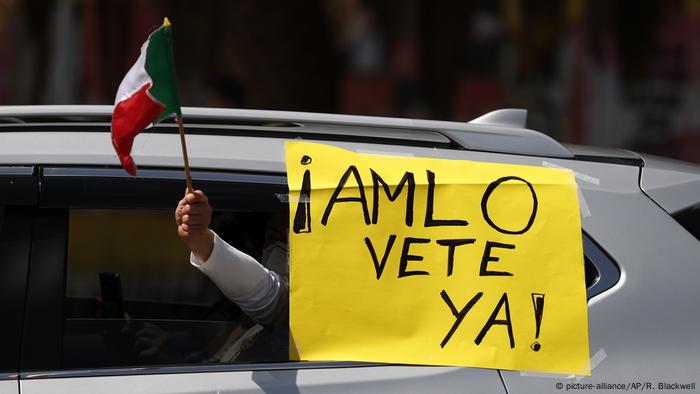 They basically whistled and insulted the Mexican president, who did not flinch or turn to look at them. AMLO, who has more than 60 percent support according to the polls, simply continued his course, while from the cabin they demanded the passengers to behave and remain calm.
"So that he knows that not all the people want him, as he thinks," said one of the people upset with AMLO. López Obrador, who waited his turn to get off the aircraft and did not demand special security measures that would justify any delay, got into an airport van, which transferred him to the vehicle in which he is transported through the capital.
Source: dw.com, infobae.com