Pablo Picasso's nephew exhibits for the first time in our country and seeks to forge his own artistic path
Heir to a great talent and passion for painting Jacob Vilató is the great-nephew of the creator of Cubism, Pablo Picasso and although at first, he wanted to get away from the art world, blood calls and today is considered a new artistic promise.
"I come from a family of doctors and painters, at first I said 'there are already many doctors and painters', that's why I decided to lean towards architecture because I think it is an intermediate discipline and just as intellectual as medicine and painting," he said. the artist to El Sol de México.
Realizing that his true vocation was in front of a canvas, in 2018 he put aside the architectural world and became associated with the Mexican Itzel Culebro, who today is his right hand and friend, and for the following year, he revealed his work to the world. receiving international commendations and commissions.
"I had been in architecture for more than 15 years, carrying out a career in different countries of Asia and the Middle East, I have always carried painting in my veins, there are parts of architecture that I still like, but with art, I feel that it is me ", He commented.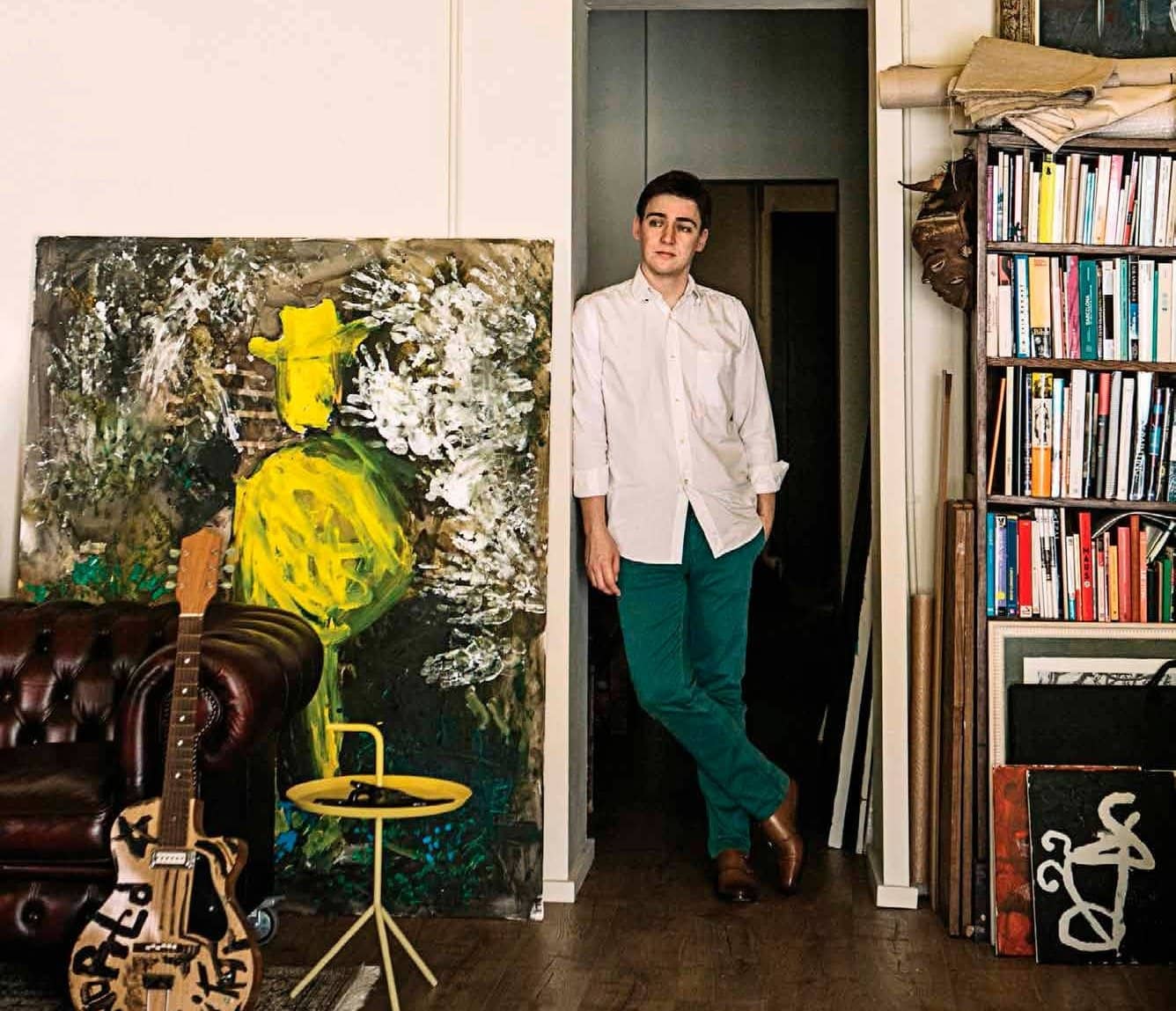 Jacob Vilató's imagination has no limits and neither does his work. His appreciation of multiple disciplines allows him to paint and design without any self-imposed barrier, creating unique pieces that tell his own story.
Vilató's "obsessions" are his most powerful source of inspiration, covering subjects as diverse as death, African art, jazz music, 1960s cars, avant-garde paintings and sculpture, many of which met during his education.
Proof of this is his recent and first individual exhibition in our country, which is housed at the Clavijero Cultural Center of Morelia, which for the Spanish artist is a benchmark in the history of the state, "establishes alliances with artists, countries, museums, organizations, governments and companies that help to generate artistic, cultural and tourist progress ".
It is the exhibition Meninas ugly, made up of a set of more than 70 works of varied formats, where the artist explores plastically the most emblematic work in the history of Spanish art, Las Meninas.
Las Meninas de Vilató can be understood as part of a vital affirmation process in the Covid era: "I am alive, I paint, I reaffirm myself as an artist and as a person," he said.
"Perhaps it is a daring title, but I feel that it is a work that is a source of inspiration for many artists and I know that it is a painting that Mexicans like a lot and that impacts them," he shared.
He added that it is a contribution to this famous series of paintings, which his uncle also painted in 1957, "perhaps they do not resemble the originals, nor does it mean that they will be the same, that is why I gave it that title so that there is no point of comparison between them ".
He himself defines his work as "daring and intense", but it is equally infused with lighthearted humor and a childlike quality, reflecting his belief that art "touches your heart", so, he explained, "no I don't even have a style of my own, I paint what I think ".
Vilató's works are in private collections in Europe, Asia, Mexico, and the United States.
During his express stay in the city of Morelia, he was able to visit some tourist attractions in the region such as the imposing Cathedral, the baroque-style religious site that conquered the artist.
Although it is not his first time in the state, for him, it is a pleasure to always return, he declared himself a fan of our country, of its cultural and gastronomic richness. "I can say that I prefer Mexico than Spain, without a doubt, the food, its wonderful people who always welcome us warmly, is something that I like very much," he concluded.