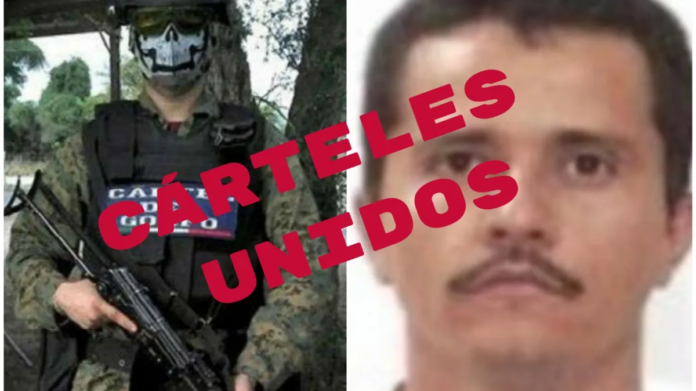 "What they don't know is that those Zetas came to Michoacán to die," says the alleged leader of the CJNG in the state in a video.
Videos and investigations estimate that behind the power that the criminal group Cárteles Unidos has achieved in Michoacán, there is a perverse alliance with Los Zetas.
In a recently released recording on social networks, a leading event of the Cartel Jalisco New Generation (CJNG) with whom the Cartels States maintains a war openly denounced the entrance of the cartel last letter to the state of Michoacan.
"In case you didn't know, Grandpa ( Juan José Farías Álvarez ) asked the Zetas for support and here they already bring us Zetas stuck in Michoacán everywhere. What those Zetas do not know is that what came to Michoacán was to die because we are going to kill them, "warned the alleged leader.
According to experts, the pact between both organizations would have originated after Los Zetas understood that if the Jalisco Cartel controls Michoacán, they would be approaching their main bases of operations.
The alliance of Michoacan criminal groups and the Zetas has been trying for months unsuccessfully to crush the Jalisco Nueva Generación Cartel (CJNG). They first began in Guanajuato, where they successfully stopped the troops of Nemesio Oseguera Cervantes, El Mencho.
(Photo: Twitter / UnidadDeInteli1)
The Zetas saw the emergence of the Jalisco Nueva Generación Cartel and, according to the story, it was they who were responsible for what was one day the bloodiest organization in Mexico.
(Photo: Twitter / UnidadDeInteli1)
On Twitter, accounts related to citizen complaints reported that at least 19 hitmen from the United Cartels were killed over the weekend , including five Colombian soldiers and two from Guatemala. However, so far, the executions have not been confirmed by any authority.
(Photo: Twitter / UnidadDeInteli1)
(Photo: Twitter / UnidadDeInteli1)
(Photo: Twitter / UnidadDeInteli1)
Source: laverdadnoticias.com, infobae.com
Michoacan Post