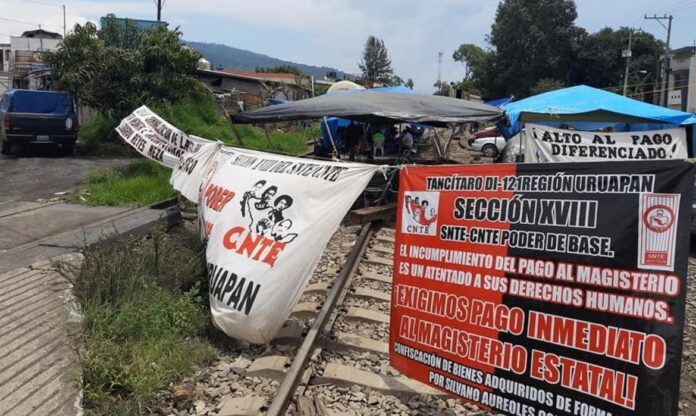 After 17 days of blockade of the railways in Caltzontzin, Michoacán, the economic losses already add up to 700 million pesos, reported the Association of Industrialists of the State of Michoacán (AIEMAC).
He explained that there are already 20 affected trains, equivalent to 100,000 tons, affecting mainly the steel, automotive, agro-industrial, cement, chemical, and plastics industries, as well as self-service and department stores, import merchandise is stopped.
Likewise, national and international shipping companies have been affected, since thousands of containers are detained in and towards the port of Lázaro Cárdenas.
The business organization considered that there is a risk in the fuel refining production process at the Tula refinery of Petróleos Mexicanos (Pemex).
It is worth mentioning that on July 31 this infrastructure was blocked by the National Coordinator of Education Workers  ( CNTE), in a claim to the lack of payments by the state government.
In 2020, this same route was closed for almost 2 months by members of the CNTE, although they also carried out these acts in Morelia and Pátzcuaro.
Source: t21.com.mx