The president said that it was a publicity act by criminal groups and stressed that there was no violence with human losses.
President Andrés Manuel López Obrador described as a "publicity and propaganda act" the situation of violence experienced last weekend in the state of Michoacán by organized crime groups, but peace and tranquility have already been restored.
"It was a publicity act, a propagandist, the fires in Oxxo basically no violence… There were no human losses. There are even some arrests made by the National Guard with the support of the Secretary of Defense and the local police," AMLO said in his peculiar style of minimizing criminal acts.
Obrador said that there were shots, vehicle burning, and two fires in Oxxo convenience stores. He emphasized that there were no casualties. He also revealed that there are some detainees.
He highlighted the intervention of state authorities, the National Guard, and the National Defense, for which "peace and tranquility have already been recovered."
The Mexican state of Michoacán experienced a day of chaos on Sunday, August 27th, after a series of attacks on businesses and vehicles were recorded, perpetrated by groups of alleged hitmen at the service of drug trafficking cartels.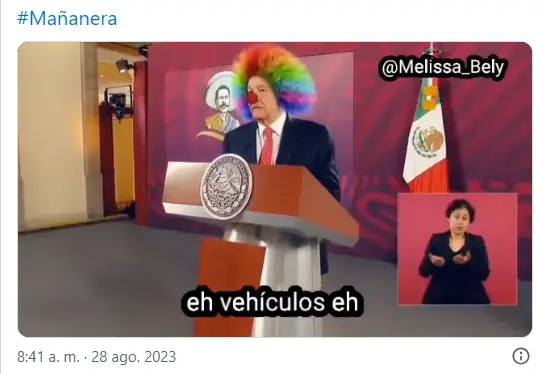 Source: La Otra Opinion
---