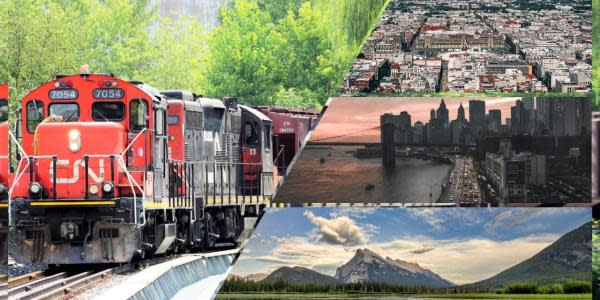 CPKC, the company that emerged from Canadian Pacific's acquisition of Kansas City Southern, will operate the first direct rail line in North America.
After months of ups and downs and negotiations, the merger between Canadian Pacific and Kansas City Southern – a transaction of 31 billion dollars – is a reality. It will be a before and after for the rail sector in the North American region.
The new giant, which will bear the name of CPKC, will have at its disposal more than 32,000 kilometers of railways that connect the main logistics points of Mexico, the United States, and Canada with a view to serving crucial industries for the region, such as the automotive, energy and agricultural grains.
With this, ports on both ends of Canada, such as Vancouver and Saint John, will connect with the American Midwest region, which, in turn, will lead to other stops in South Texas and New Orleans, and will feed the Laredo border crossings. and Brownsville to Mexico, a key component of the merger.
"We have been very successful in creating an incredible cross-border franchise between the United States and Mexico," Patrick Ottensmeyer, president and CEO of Kansas City Southern, says in an interview. "We have participated in the growth of trade between the two countries, and our cross-border business has been the flagship of our portfolio for several years."
Below, we present some key points of the new railway network that aims to boost the potential of the USMCA for North America.