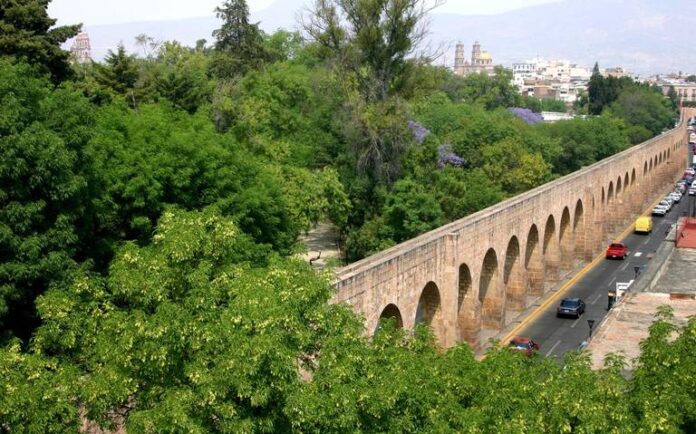 Morelia, Michoacan (March 2, 2021).- There are places that, due to their historical and cultural value, become places to be explored, must-see stops for tourists, and the pride of locals. One of them, in the immense national offer, is the Aqueduct of the city of Morelia in Michoacán. We tell you more about its origin and data so that you can appreciate its reason for being even more.
According to the Tourism Secretariat of the Morelia City Council, its construction was ordered by Fray Antonio de San Miguel in 1785; to build the aqueduct with pink quarry and a baroque style were used. At that time its main function was to convey water from the eastern area to the center of the city.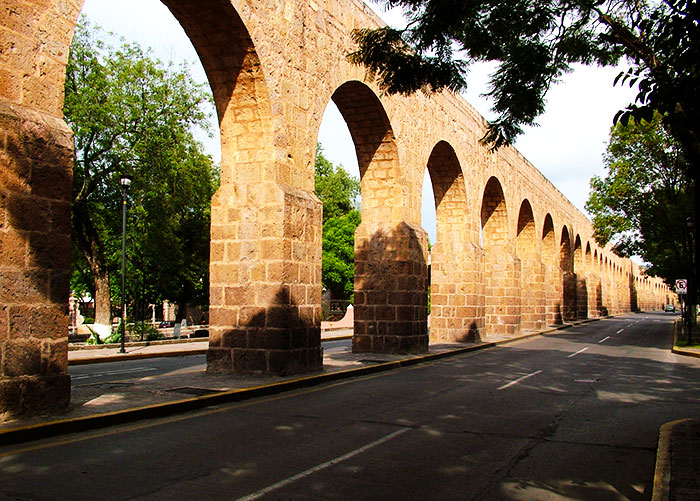 It has undergone different remodeling in which wood was used, then lime and stones to make it stronger.
"For many years the work was constantly being suspended and resumed, due to the lack of budget and inconveniences with the council that was in operation at that time. All these obstacles led to the fact that the work finally collapsed in 1784 ", the dependency mentions.
Later, in the seventeenth century, the Aqueduct emerged as we know it today, an initiative of Fran Antonio de San Miguel "offered its own resources for the construction of the work, which in addition to helping with the situation of water scarcity in the city also it contributed to employ some of the inhabitants of the old Valladolid, today known as Morelia ", says the Secretariat.
Only the memory remains of its function, but the Aqueduct is considered an architectural jewel that attests to the remains in the city. It is also ideal for a Sunday bike tour.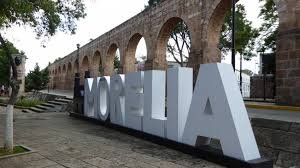 DID YOU KNOW THAT…
-This work has been so relevant that it was even considered to be included in the national circulation bill of 50 pesos.
-The Aqueduct has 253 arches and is 1,880 meters long.
– It is considered a Cultural Heritage of Humanity by UNESCO in 1991.
Source: OEM
Michoacan Post