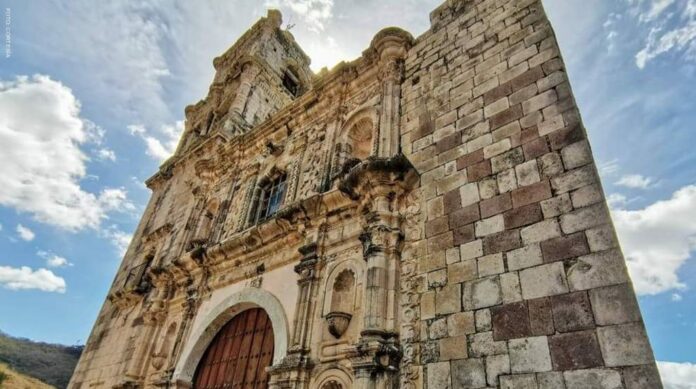 This colonial site has the distinctive Pueblo Señorial, which means the prelude to add one more to the 132 Magical Towns that exist in Mexico.
Mazatlán, Sinaloa. To speak of Copala is to speak in two languages ​​that have their origin in Nahuatl, Capille-Copallitech, which translated into Spanish means 'Place of Copala' or where copal is abundant, a name given to various aromatic vegetable resins.
This colonial site has the distinctive Pueblo Señorial, which means the prelude to add to the 132 Magic Towns that exist in Mexico. It is a tourist place belonging to the municipality of Concordia and is located 71 kilometers from the port of Mazatlán in length and in time approximately one hour.
It was founded in 1565 by the Spanish captain, Francisco De Ibarra, who named it like this for its large gold deposits, in honor of "Cibola" or "Quivira", an imaginary city full of riches that a Spanish legend after the century spoke of. XII.
This picturesque town, characterized by its narrow streets, had its greatest tourist boom in the nineties when the charter trucks of the different agencies included it in their tours that they offered to ferry travelers.
However, and for unknown reasons, it was declining in all aspects, until it became for a few years a forgotten and little-visited place. It should be added that the construction of the Mazatlán-Durango highway influenced a lot since it came to exhaust the traffic of the federal highway México 23, which passes a few meters from this town.
In an effort to recapture those glory days with tourism, yesterday was inaugurated by municipal and state authorities, the tourist Parador with letters that embody the essence of Copala traditions.
In his message, the municipal president Felipe Garzón López, referred to the connectivity project of the Mazatlán-Durango superhighway with the Copala receivership that is already being executed, concluding this great work with a staircase that will take tourists to the center of town where the photographic Parador is located.
"What comes to reactivate the economy of the place and give added value to the gastronomic, cultural wealth and other attractions that are offered to tourists and visitors," he said.
Source: reaccioninformativa.com